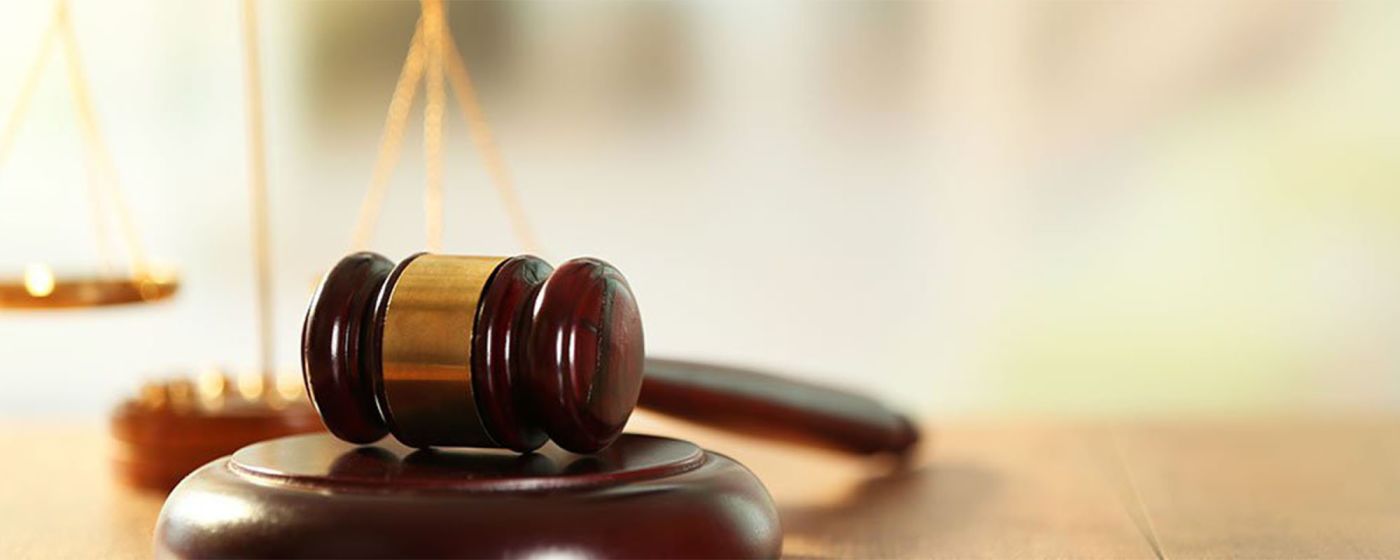 DO I HAVE A COMMERCIAL LAWSUIT?
---
As a California business owner, it's vital to nix legal complications as promptly and efficiently as possible. In doing so, you can not only save your company invaluable time and resources but also keep your focus where it should be — on growing your business.
To help you in this mission, you'll need a legal representative you can rely on. One with extensive experience in business litigation, corporate litigation, and alternative dispute resolution. That way, whenever questions like these arise, you'll know exactly who to call for answers:
Do I have a lawsuit?

What's the best way to resolve this business dispute?

How can I prevent commercial disputes in the future?
Based in San Francisco, California, attorney David H. Schwartz has more than 45 years of experience representing businesses and corporations through a wide array of commercial disputes. If you're concerned that an issue affecting your business may escalate into a dispute or lawsuit, don't wait to reach out and set up a consultation with Mr. Schwartz.
When Business Disputes Become Lawsuits
So how do you know when your work-related problem has reached the point that it's time to call a business litigation lawyer? The real question is this: "Is it really worth the risk not to call an attorney?" Talking to a business litigator sooner rather than later can help you minimize backlash and get your matter resolved more quickly and efficiently.
For instance, if any of the following issues are impacting your business, filing a lawsuit may be in the best interests of your company from both a legal and financial standpoint:
Intellectual Property Abuse, including trademark infringement, copyright infringement, and misappropriation of trade secrets.

Breach of Contract, whether committed by a business partner, commercial real estate vendor, shareholder, contractor, or another party involved with your business.

Insurance Coverage Denial, which is a common practice among insurers that try to use technicalities and biased fact-checking to deny claims covered by your company's insurance policy.

Partnership Dispute. Statistics show that up to 70% of all business partnerships fail. As a result, partnership disputes are a commonality often best resolved through litigation.

Unfair Competition, which includes deceptive, unlawful, fraudulent, and misleading acts committed by your competitors (for instance, false advertising, below-cost selling, rumor mongering, robocalling, and other such acts).

Business Torts, such as cases involving defamation, libel, slander, interference with contractual or advantageous business relationships, and RICO violations.
While avoiding litigation is often the best course of action for any given business, the above are among the countless instances in which filing a lawsuit may actually be the best way to resolve the issue affecting your company. In the event that you win your suit, you could not only recover the expenses directly caused by the initial dispute, but you could also receive additional compensation for factors such as resulting damages, attorney fees, opportunity costs, and more.
Securities & Shareholder Lawsuits
As a business owner, it's just as important to recognize when you're going to get sued as it is to recognize when it's time for you to take legal action against someone else. You and your attorney should always be on the lookout for potential lawsuits filed by company shareholders:
Shareholder Derivative Lawsuits, which occur when shareholders claim corporate boards of directors have committed fraud, abuse, or illegality, or that they have failed to protect the interests of the corporation and shareholders.

Minority Shareholder Lawsuits, which stem from minority shareholder grievances against majority shareholders for issues such as fraud, illegality, failure to pursue legal claims, failure to reach effective resolutions, and breaches of contract.

Securities Fraud Lawsuits Against Corporations, which typically involve insider trading, market manipulation, or misrepresentation or omission in required disclosures.

Securities Fraud Lawsuits Against Brokers & Dealers, which include acts such as unauthorized trading, churning, market timing, misrepresentation, omissions, poor investment recommendations, high-pressure sales tactics, misappropriation of funds, misrepresentation, and failure to invest as instructed.
When it comes to protecting your business from a securities-related dispute, experience makes a big difference. Be sure to choose an attorney who is prepared for even the most complex of disputes. Having practiced law for over 45 years, attorney David H. Schwartz is well-equipped to handle securities and shareholder lawsuits, regardless of whether they involve investors, venture capitalists, investment advisers, hedge funds, stock brokers, NASD broker-dealers, or other financial professionals.
Your Advocate Through Complex Commercial Disputes
If you think it may be time to file suit — or if someone has filed a lawsuit against your business, don't hesitate to contact Mr. Schwartz immediately. With decades of proven experience in negotiation, arbitration, and litigation, he's the Bay Area attorney you want on your side.
Reach out today to schedule a consultation with Mr. Schwartz. He'll help you determine whether your immediate commercial dispute requires legal action, fight to resolve that dispute as promptly and efficiently as possible, and advise you on how to prevent such legal complications in the future.