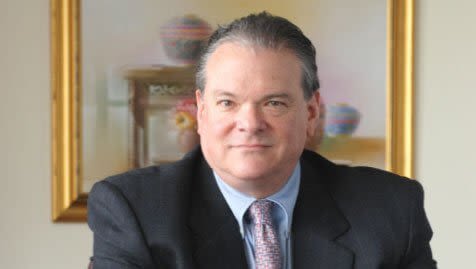 EXTENSIVE COURTROOM EXPERIENCE IN THE SAN FRANCISCO BAY AREA
As the firm's founder, I have more than 45 years of experience working with clients in the San Francisco Bay Area. I am responsive to client concerns, and I offer a high level of personalized attention and direct contact while working diligently to protect your interests. From the legal communities of Alameda County to San Mateo County, the legal team I lead is dedicated to achieving the optimal result for every client we serve, in an expeditious and positive resolution that won't hurt your bottom line.
Notable Cases with Satisfying Results
I have successfully represented clients in the California state courts, U.S. District Courts, Federal and State Appellate Courts, and the Supreme Court of California. My experience ranges from trade secret disputes, restrictive employment covenants, unfair business practices, and interference with contract and prospective business advantage to disputes involving corporate governance, shareholder derivative actions, securities fraud, and non-profit governance. Here are some of the satisfying, precedent-setting results based upon my committed understanding of the law on the state and federal levels:
Dew v. Appleberry, 23 Cal. 3d 630 (1979)

Virden v. Graphics One, 623 F. Supp 1417 (C.D. Cal. 1986)

Gray v. First Winthrop Corp., 989 F. 2d 1564 (9th Cir. 1993)

Granberry v. Islay Investments, 9 Cal. 4th 738 (1995)

The Retirement Group v. Galante 176 Cal.App.4th 1226 (2009)

Picot v. Weston, 780 F.3d. 1206 (2014)

Pool v. Henderson, 2015 Cal.App. Unpub. LEXIS 2980 (2015)
At some larger firms, you are just another case number piled on the desk of a junior attorney still learning the nuances of business and commercial litigation. This is not the case for my practice. I will strategize your case both with regard to outcome and to litigation costs. You will receive representation on a par with the best firms in California. Only your bill will pale in comparison. I give my clients 45 years of phenomenal experience guiding some of the most pivotal decisions of their professional and personal lives.
If you're seeking legal counsel in Oakland or elsewhere around the Bay Area, contact me on this page or call my offices today to discuss your legal options with a competent complex business and commercial litigation attorney.
Our practice focuses on commercial litigation involving contract disputes, trade secret law, shareholder disputes, securities fraud, business torts, civil RICO and other complex disputes.
Education
J.D. Hastings College of the Law, University of California, with Honors, 1974

Dartmouth College,

B.A University of California at Berkeley, with Honors, 1969
Bar Admissions
U.S. Supreme Court, 1989

California, 1974

Hawaii, 1989

U.S. Court of Appeals 9th Circuit, 1986
Published Works
"Civil RICO Against Fraudulent Enterprises", Civil RICO Practice: Causes of Action, John Wiley & Sons, Inc., 1991
Honors and Awards
Master, San Francisco Lawyers Club Inns of Court, 1998
Professional Associations and Memberships
State Bar of California, Member, Litigation Committee, Intellectual Property Committee