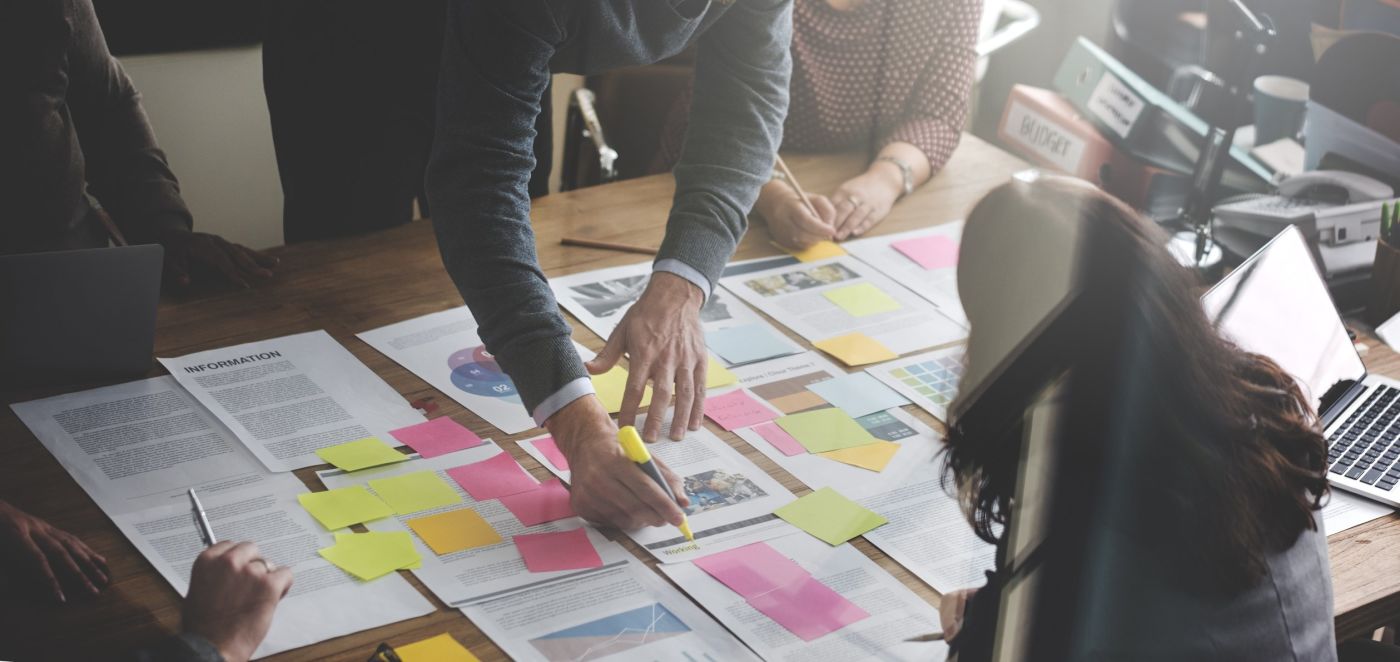 TRADE SECRETS VS. PATENTS VS. COPYRIGHTS
---
In order to thrive in today's viciously competitive business world, there's one legal concept with which business owners, entrepreneurs, and managers alike need to be familiar. That concept is intellectual property.
Whether you're an up-and-coming entrepreneur, a long-standing business owner, or an Average Joe with an idea for a new invention, you probably already know that intellectual property refers to a person's (or company's) valuable yet intangible ideas, thoughts, and processes. What you may not know, however, is whether there are any legal steps you need to take to protect your own intellectual property.
Protecting Intellectual Property
Failing to effectively protect your intellectual property can result in some harsh consequences — namely, losing out on big money because a competitor strategically (and legally) capitalized on your idea. To prevent such an atrocity from occurring, there are a few legal avenues you can explore:
Protect trade secrets

Register for a patent

Utilize local copyright laws
To determine which of these steps you business idea calls for (if any), let's examine each one more closely.
Protect Trade Secrets
As far as California civil law is concerned, the term "trade secret" refers to information that is valuable to a company, that is not publicly known, and that the business has actively worked to keep confidential. For instance, California courts generally recognize the following types of information as trade secrets worth protecting:
Corporate minutes and agendas

Customer lists

Business plans

Internal company documents and spreadsheets

Software source code

Work formulas and methods

Recipes
Because trade secrets are rather loosely defined, the sharing of confidential business information is a fairly common problem among U.S. companies. In fact, a 2016 study by Cornerstone Research found that over 85% of misappropriation cases involve a trade secret owner's business partner or employee.
If your business implements a unique and lucrative process, software, customer list, or other trade secret, there are three things you should do immediately:
Be as selective as possible in who you allow access to trade secrets.

Have need-to-know employees and partners sign professionally drafted nondisclosure agreements.

Discuss other, customized legal options with your business litigation attorney.
Want more information about California trade secrets? Please read about the differences between the DTSA and CUTSA.
Register for a Patent
While trade secret infringement can be widely interpreted, patent infringement is much more straightforward. For instance, let's say an employee shares what you consider to be a trade secret, and you take the case to a California court of law. The court denies your claim because it doesn't share your view that the shared information was in fact a trade secret.
Alternatively, let's say you invent a new product and successfully register it with the U.S. Patent and Trademark Office. Afterward, a local company violates the terms of your patent, and you take the case to court. In this scenario, it's extremely unlikely that the court would disagree with your allegation because the terms of infringement are clearly outlined in your patent.
At a glance, patents may seem like the obvious choice if you want to legally protect an idea or invention. However, there are two things you should note before pursuing this option:
Patented work is accessible to the public.

Not everything is eligible for patent.
To explore the possibility of patenting your idea or invention, please don't hesitate to contact the Law Offices of David H. Schwartz.
Utilize Local Copyright Laws
Copyright infringement is an everyday occurrence in the U.S., yet few people seem to truly understand what constitutes this violation of intellectual property. Put simply, U.S. copyright law protects tangible "works of authorship." This means that from the moment you physically record words, images, sounds, or other forms of expression, they are considered your intellectual property.
Generally, the legal protections for copyright are automatic — meaning that outside of recording your work, you don't have to take any additional steps to protect it. However, it is possible to register for copyright with the U.S. Copyright Office. If you're unsure whether this is the right option for your particular situation, your next step should be consulting with an experienced business litigation law firm.
Your San Francisco Intellectual Property Attorney
Inspired ideas don't come around every day, so don't take any chances when it comes to safeguarding yours. Turn to attorney David H. Schwartz for seasoned legal guidance and unwavering support. As a business litigation attorney with more than four decades of experience, you'd be hard-pressed to find a better legal resource in the San Francisco area. Schedule your consultation today.